THAI Smile Airways, a subsidiary of Thai Airways, is resuming its Hong Kong – Phuket direct flight from 02 July 2021, with a 4-weekly frequency on Monday, Wednesday, Friday and Sunday. One-way fare from HKD810 only with checked baggage allowance included.
Fully vaccinated tourists can visit Phuket without quarantine from July 2021. For more official information, please visit https://www.tatnews.org/thailand-reopening/
To book your ticket, contact us at WE.RNT@pam.com.hk.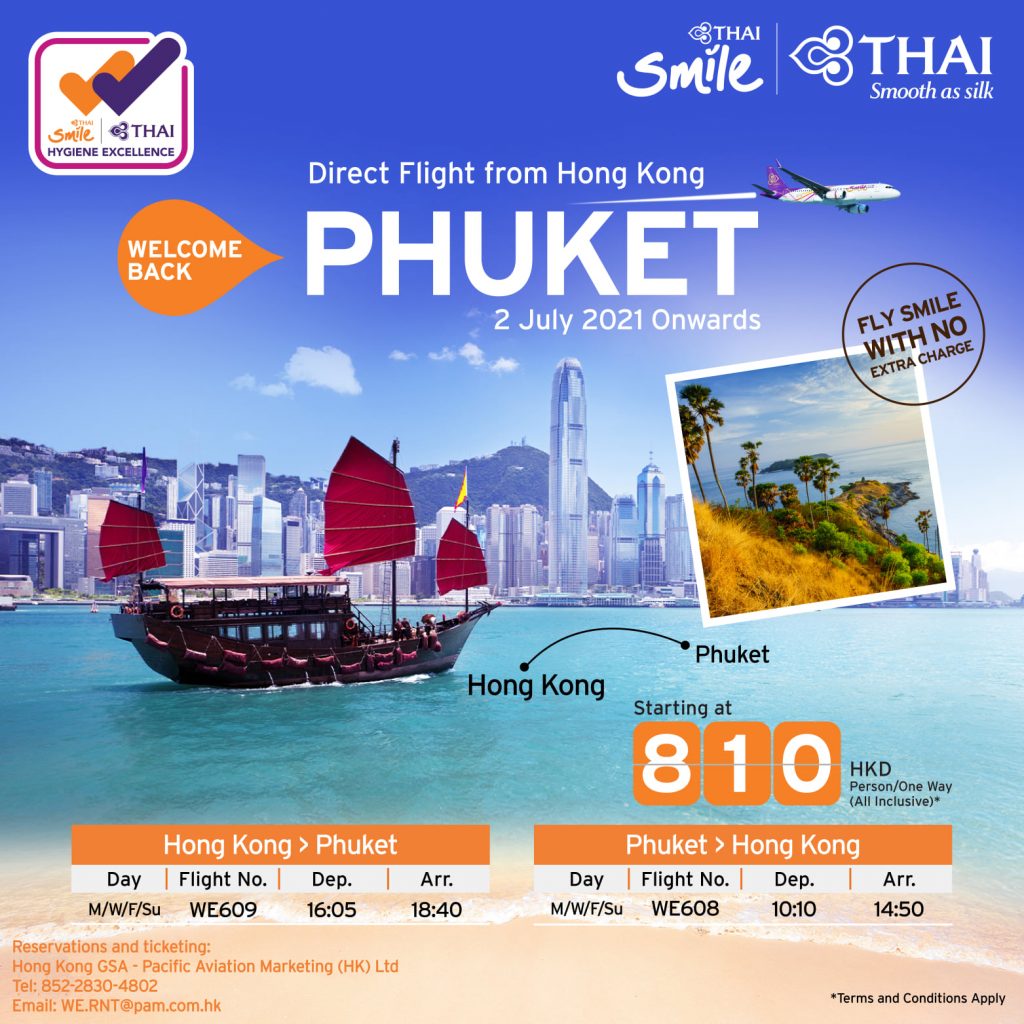 #THAISmile #Thailand #Phuket #PacificAviationMarketing #PAM #GSA #airlines #travel #marketing #PR #HongKong #China